I've written about Destiny breifly before on this blog but today I'm going to touch on some of the positive things the community does for the game.
Managing your inventory within Destiny can leave a lot to be desired. While it looks good on the screen, it lacks serious features for dealing with any more than one or two items at a time. There is also the issue of only being able to access your vault when in a suitable location (The Tower or The Farm). There are community members out there who decided that this wasn't good enough.
This thing is packed full of features covering just about every need.
Inventory Management
From here you can claim items from the postmaster, get an overview of the item, store it or equip it on your active or other characters, vault or even look for appropriate items to infuse to upgrade it.
Progress
Here you can view your ranks, milestones and challenges, bounties, quests and more.
Vendors
This gives you a fantastic overview of all the vendors in game from items to bounties. You can easily see who has what on offer.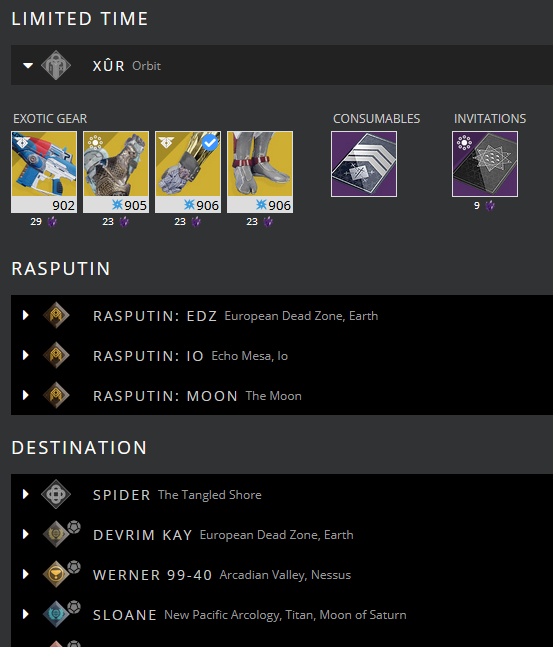 Collections
Take a look and see what you're missing and then go out and find it to complete your collection of Exotic weapons, armour and more.
Loadout Optimizer
Create your perfect loadouts and equip them with an easy overview.
Organizer
Those vaults can become truly messy over time so being able to break things down in to types and then be able to tag them, lock them or shift them around can be incredibly helpful.
And of course, you can contribute to DIM over on Github
Maybe I'll make this a bit more of a series for Destiny tools and services.