Starting the day off, I received a letter from the bank advising me that they have completed the investigation in to the charges from Hiri and they have refunded me. Great news. Go forth and multiply with ones-self Hiri.
Apart from that, I've had a lazy day in front of Netflix with a couple of walks thrown in.
On said walks, I regularly go past a row of houses that have a small round circle outside the front door. I've been meaning to figure out what they were for some time, but nosing around someones door tends to get some odd looks. Thankfully, one of the houses came up for sale and was empty so I took a slightly closer look. I didn't have my phone with me so couldn't take a picture but it looked like the picture on the left but also had a symbol in the middle - like the right.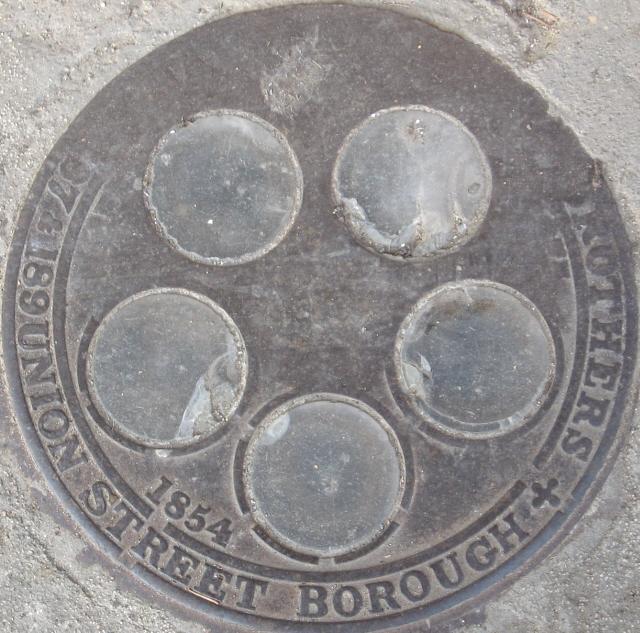 After a bit of searching for Hayward Brothers - Union Street Borough, I found that they either cast iron pavement lights or coal plate covers. Both of these would make sense as the houses along that road all have very generous cellars. A small pavement light outside the front door would let a smattering of light in. But likewise, having the coal dumped directly down is also incredibly likely.
I think it looked a little less like a cover and more permanent, like the light. I'm going to see if I can get a picture next time I walk past it.
There is a really interesting (but brief) write up about Hayward Brothers here: https://glassian.org/Prism/Hayward/index.html which also links to a Patent for the prism glass pavement lights from 1871: https://glassian.org/Prism/Patent/GB18712014/page1.html
It makes me wonder how products from the Hayward Brothers ended up all the way over here in the hills of arse end of nowhere - but only on that strip of housing. I don't recall seeing them anywhere else in the town or surrounding villages but I'm going to pay a little more attention now.