Back in October, I wrote about my thoughts behind selecting a new phone to replace my ever battle weary OnePlus 3. Yesterday, as the title of this post gives away, the Terracube 2e phone finally arrived. A little later than the campaigns promise of a Christmas delivery, but it has materialised.
This is in no-way a professional level review of the device. Merely a first impression.
To save you a click, here's a recap of the specs:
Operating System: Android 10.0 with Google Play Store (3 Years Updates)
Processor: MediaTek Helio A25 Octa-core processor 1.8Ghz
Memory: 4 GB RAM with 64 GB storage
Screen: 6.1" HD+ IPS Display (720X1560)
Rear Camera: 13+8MP
Front Camera: 8MP
Battery: 4000mAh replaceable lithium-ion polymer battery
Security: PIN, pattern, fingerprint, face unlock
Connectivity: Wi-Fi A/B/G/N/AC, Bluetooth 5.0, NFC (Supports Google Pay)
GPS: GPS (AGPS), GLONASS, Galileo
Ports: Headphone Jack, USB-C port, Dedicated Dual SIM with separate Micro SD slot
Size: 155.2 mm x 73.3 mm x 10.1mm
Weight: 190g
Color: Black
LTE (4G): 1, 2, 3, 4, 5, 7, 12, 17, 20
GSM: 850, 900, 1800, 1900
3G: 1, 2, 4, 5, 8
Warranty: 4 Year Premium Care with Flat Fee Repairs
And here's some unboxing pics for the tecoverts among you that are in to that sort of thing.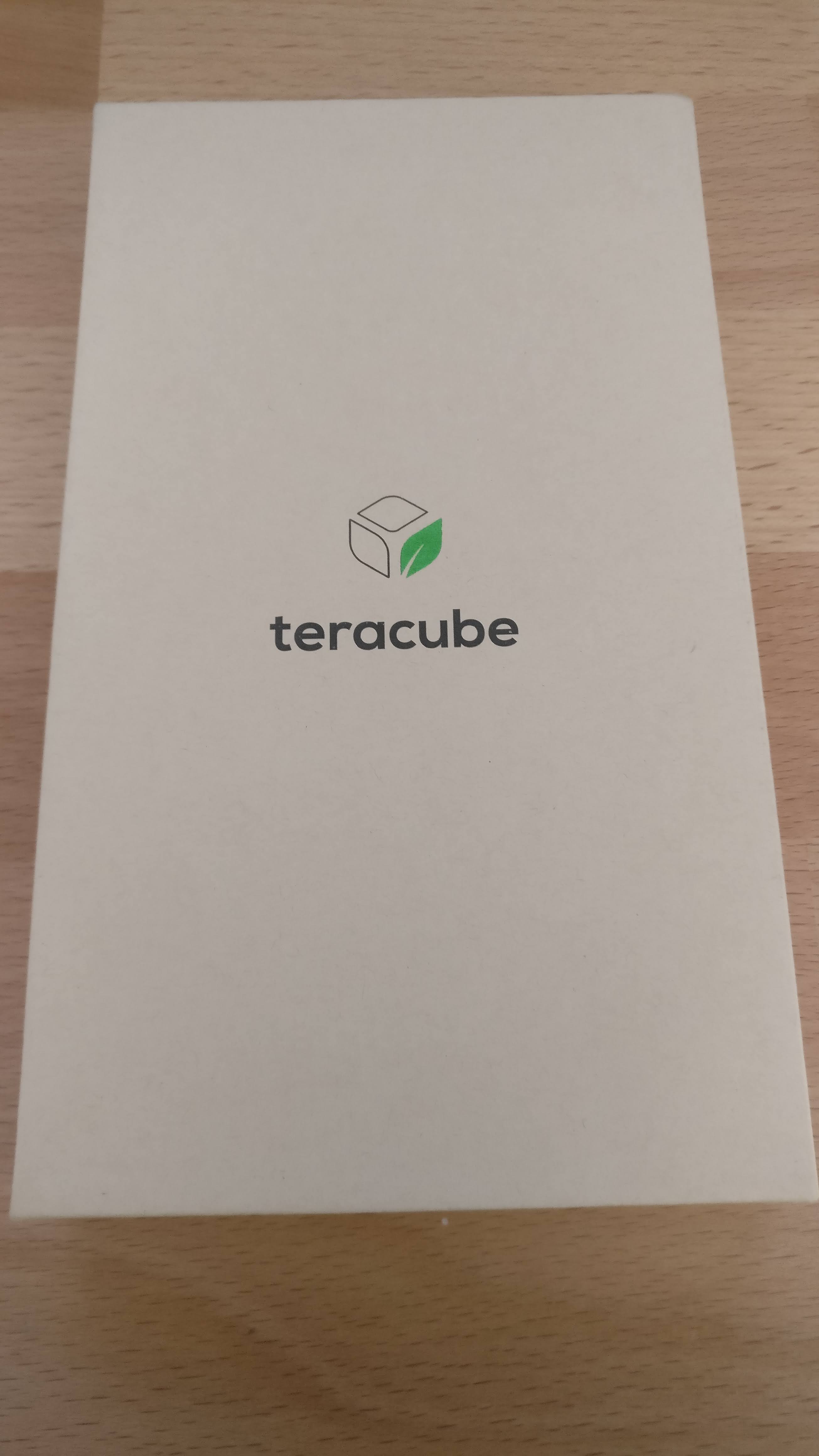 So far, my initial impressions are that I miss my OnePlus 3, it just doesn't "feel" like my phone. I'll go in to a few more details.
The Screen
An 6.1" HD+ IPS 720 x 1560 panel. You can certainly tell it's not the 1080 x 1920 AMOLED screen of the OnePlus 3. While pictures and text are incredibly clear, there is a slight "washed" out look to it compared to the bright, popping colours of the AMOLED. That difference in resolution and aspect ratio is also incredibly clear with things feeling a little "squished" in compared to the OnePlus.
I tried to get a picture comparison here of the devices side by side, but it wasn't really clear enough.
Processor, RAM & Performance
As this is only the second day with the device, I can't say that I've really attempted to put it through any tough workloads. Although, as I mentioned in my previous articles, gaming and intensive tasks is not something I demand from a communication device. I've got dedicated hardware for that silliness.
Processor-wise, there's not really much between them. It's a bit of a give-and-take battle with the A25 of the Terracube 2e just coming out on top on paper: https://versus.com/en/mediatek-helio-a25-vs-qualcomm-snapdragon-820-msm8996
The Terracube 2e comes with 4 GB RAM, as opposed to the 6 GB in the OnePlus 3. I haven't noticed any issues here yet, but I also haven't got all the applications across. I've treated this as a spring-cleaning opportunity to cull many of the apps that lay dormant and untouched on my OnePlus.
So far, I currently have 4-5 applications open in the background and have been able to switch between them without any issue, lag, or performance oddities. As previously mentioned, I'm not expecting gaming level performance from this device, so I don't envision myself running in to any limitations here. However, I will admit, this is an area of concern knowing how Android can misbehave when banging its head against memory limits.
Speakers
I expected better. The sound is incredibly tinny and lacks any bass or substance, with notifications sounding incredibly feeble. As with any android, the fine line between "can you hear something ringing", and the "holy shit, my earballs" is a pain in the backside to get right. With the constant up-down tweaking of the volume rocker to find a sweet spot as it jumps around on the slider.
Watching a video in NewPipe isn't the greatest of experiences, sound-wise. Thankfully, if I'm watching or listening to something, it would generally be paired with a Betron Speaker, my AfterShokz or have my Sony MDR-ZX310 headphones plugged in (long live the headphone jack!).
Connectivity & Sensors
I guess that kind of leads us in to connectivity.
Wi-Fi connectivity seems stable and reliable, and I haven't experienced any issues with Bluetooth as yet after connecting and pairing with my Garmin Fenix 6 Pro, AfterShokz Aeropex, Polar H10 HR sensor, Stryd foot pod and my Betron speaker.
This hasn't been the case for all users, however. With some taking to the forums to discuss the poor performance - https://community.myteracube.com/c/teracube-2e/
Like others, however, the same cannot be said about GPS. My location in OSMAnd+ failed to find my location on the first couple of runs. Finally, after restarting it a few times and waiting almost 5 minutes, it finally got a rough lock (within .5 mile). After a further couple of minutes, it got a little closer and at least put me in the right area.
At first, I thought this could be an issue with the application and tried using Google Maps, but it failed to get a real lock on me. After spending a while restarting this and that and moving around, etc. I tried turning location off and back on with OSMAnd+ open, within seconds, it found me and put me in the right place.
Leading on from this, the compass seems upside down. Spinning the phone around produced the expected direction - this concerns me greatly. I'm going to test this a little more while out on one of my rides to see if this really is the case.
Cameras
I wasn't expecting wonders from these, but I was hoping for a little more. The cameras are pretty underwhelming so far.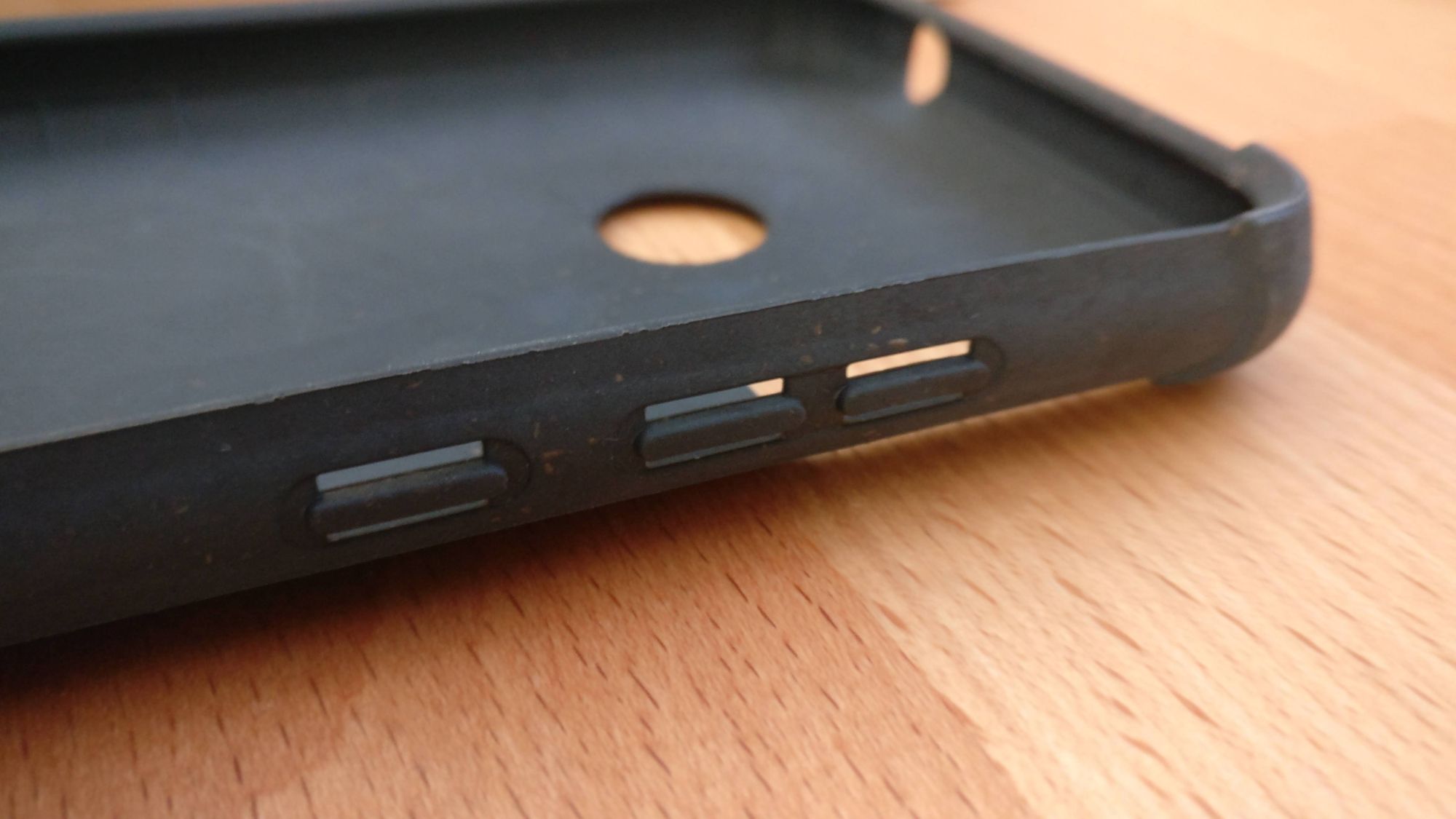 The Terracube is sporting a dual lens 13MP & 8MP, while the OnePlus has a 16MP. At this size, they look pretty similar, but at full size, the Terracube 2e produces a slightly sharper detailed picture, but getting it to focus at that distance took some messing around, whereas the OnePlus 3 just does it. I also feel like the Terracube is a little washed out too, although that may just be down to the slightly different angle.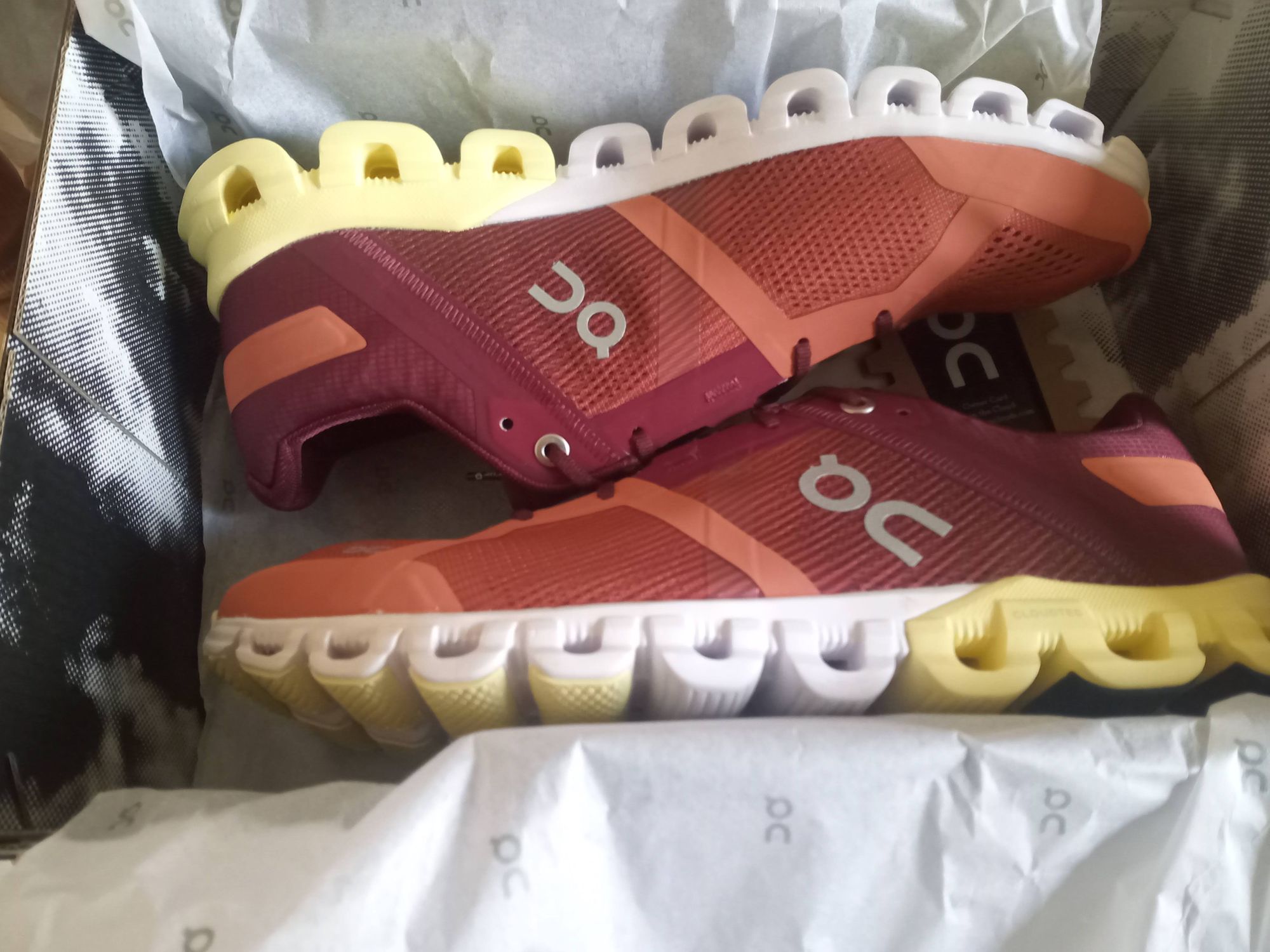 A slightly more "normal" distance picture (YAY, new shoes!) with the rear camera didn't product fantastic results either. Despite me trying to focus it, the result seems incredibly blurry.
The front facing camera, seems acceptable in good light. Although, in low light situations, it's horrific.
Considering what the OnePlus 3 was capable of when the camera module wasn't being an idiot, the drop in quality is somewhat disappointing.
Summary
For a device that cost me ~£100 delivered, I guess I'm expecting too much. I often forget that the OnePlus 3 cost ~ £300 when I purchased it many moons ago. So there's certainly a price point difference.
I'm not sure that this can truly be a full time replacement right now. I may keep it as a "backup" phone in the drawer for those "shit hit the fan" moments, or maybe use it until a more permanent option appears on the scene. Who knows, maybe that rumoured BlackBerry will be a hit https://www.onwardmobility.com/
For more info on the Terracube 2e, head on over to their site: https://myteracube.com/pages/teracube-2e
For now though, enjoy a few extra shots of the Terracube 2e, and marvel in its removable battery. All taken with the OnePlus...