With the OnePlus 3 now starting to get a little long in the tooth, no longer receiving updates and the camera going slightly wonky once again (you can read about my replacement attempts here), I thought it might be about time I start looking for an alternative.
Others were considered, such as Nokia and Pixel but the pricing just didn't feel right for the one or two year life-cycle they expect people to work with. There's also rumours of a new BlackBerry coming along in 2021 from Onward Mobility.
OnePlus
I decided not to go for a OnePlus device again this time around. Back in August I came across this article from 9to5Google sharing information that OnePlus devices would be shipping with Facebook services pre-installed that couldn't be removed. Suffice to say, that was more than enough for me.
I'm not going to support or recommend a company like that to anyone, which really is a shame. My OnePlus 3 has been an utterly fantastic phone, and still is apart from the camera and lack of update support. The device itself is a fantastic workhorse that has been with me day in, day out at work, and on so many runs and rides.
OnePlus needs to stop and look at what made them such a viable choice in the first place. First class hardware, affordable prices. Now they've gone full Apple and no longer give a shit about their customers, but instead focus on pushing that price up as far as possible.
Librem
Next up was the Librem 5. A security & privacy focused phone. The first issue (both a positive & a negative) was that it was based on PureOS. As much as I would have liked this phone, the lack of applications available here is just a complete turn off. They're currently running a "Fund-your-App" drive https://puri.sm/fund-your-app/ to get more on the platform. I don't envy the mountainous task of trying to build up an entire platform in the shadow of iOS and Android, a dark valley where even Microsoft, the behemoth that it is, faltered multiple times.
My other deciding issue with Librem was the Librem.one offering. The services they were offering are based on things like K9-Mail, Mastodon and other fantastic projects without even so much as a nod of recognition. Not even in their FAQ's or further information. If they're willing to do that, what else would they do? For a company that says it "ethical" and "respects" you, that just didn't sit right with me.
Fairphone 3+
Honestly, this was such a tough one to dismiss but the real deciding factor was that it costs £425, for a device that is, at best, on-par with the OnePlus 3. It had the dual SIM, great cameras, a headphone jack - all the things a grumpy person, stuck in their ways wants. I just really couldn't stomach that price right now.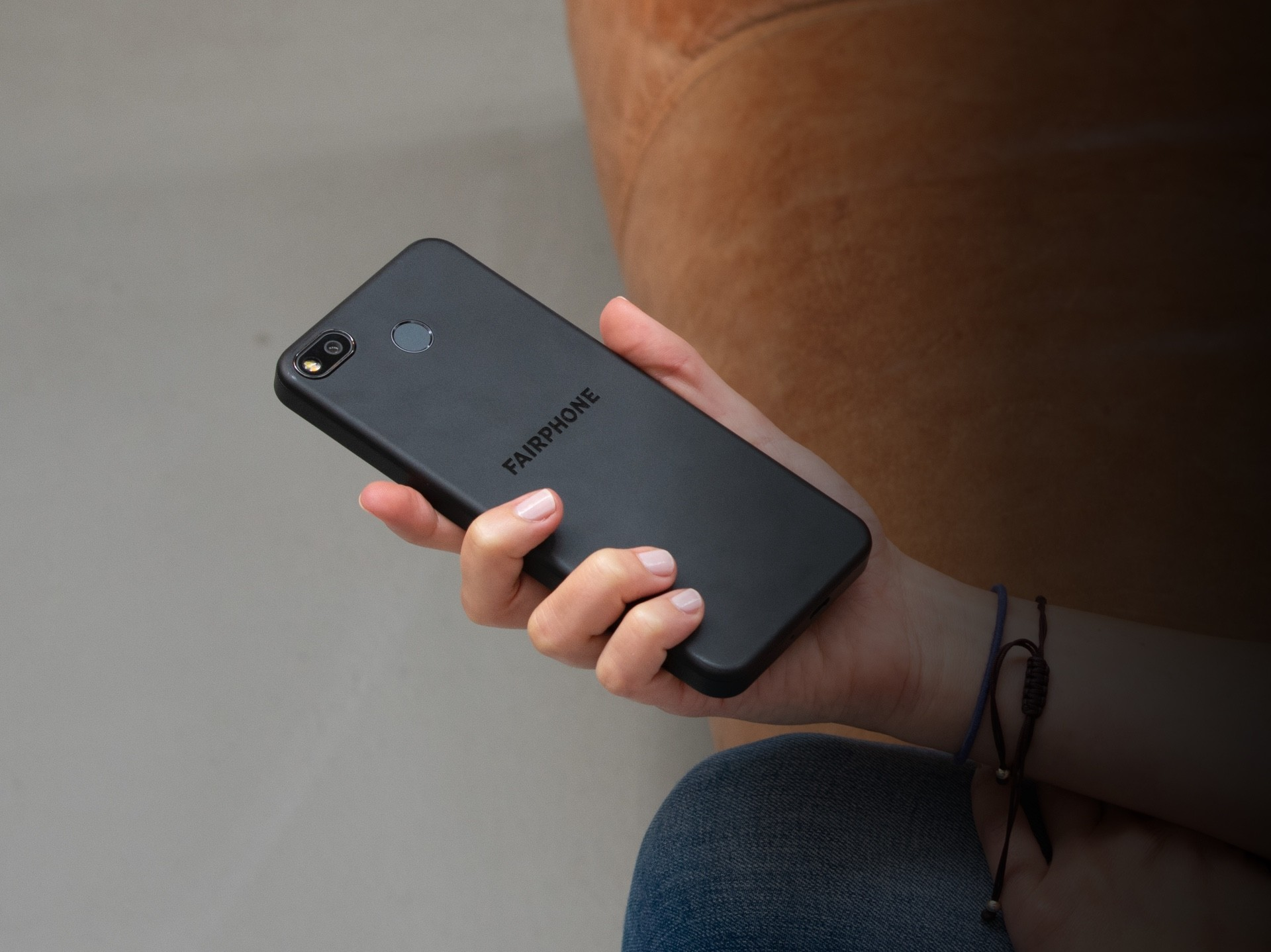 If you're looking for an Android device with easily replaceable parts that pays a living wage, then this should certainly be considered. I'm just too damn tight.
Teracube 2e
While browsing my news feeds one night, I stumbled across a link to an Indigogo page for this thing. The Teracube 2e.
For the princely sum of £76 on the Super Early Bird tier, you can back this potential device.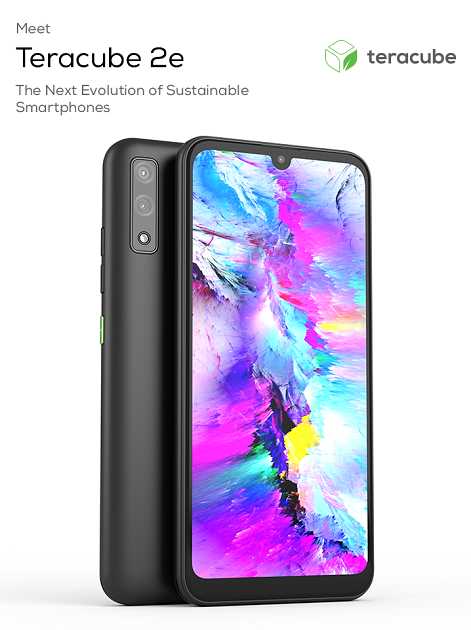 Here're the specs of this thing:
Operating System: Android 10.0 with Google Play Store
Processor: MediaTek Helio A25 Octa-core processor 1.8Ghz
Memory: 4 GB RAM with 64 GB storage
Screen: 6.1" HD+ IPS Display (720X1560)
Rear Camera: 13+8MP
Front Camera: 8MP
Battery: 4000mAh replaceable lithium-ion polymer battery
Security: PIN, pattern, fingerprint, face unlock
Connectivity: Wi-Fi A/B/G/N/AC, Bluetooth 5.0, NFC (Supports Google Pay)
GPS: GPS (AGPS), GLONASS, Galileo
Ports: Headphone Jack, USB-C port, Dedicated Dual SIM with separate Micro SD slot
Size: 155.2 mm x 73.3 mm x 10.1mm
Weight: 190g
Color: Black
LTE (4G): 1, 2, 3, 4, 5, 7, 12, 17, 20
GSM: 850, 900, 1800, 1900
3G: 1, 2, 4, 5, 8
Warranty: 4 Year Premium Care with Flat Fee Repairs
They're promising stock Android, with 3 years of updates and security. I can live with that for this price...
The processor isn't exactly something to write home about, but I also don't game on my phone. It's used as a communications device and it plays music while I'm out. I've got a desktop for gaming. Besides which, mobile gaming is a disgusting, predatory industry. The screen is bigger than I'd like. I really don't get the desire for these massive screens at all. It's a phone. A big selling point is that battery though, replaceable 4000mAh - oh baby. For someone who can be out on a run or ride for 5 hours or more, this is heaven. I could even carry a spare and just pop it in.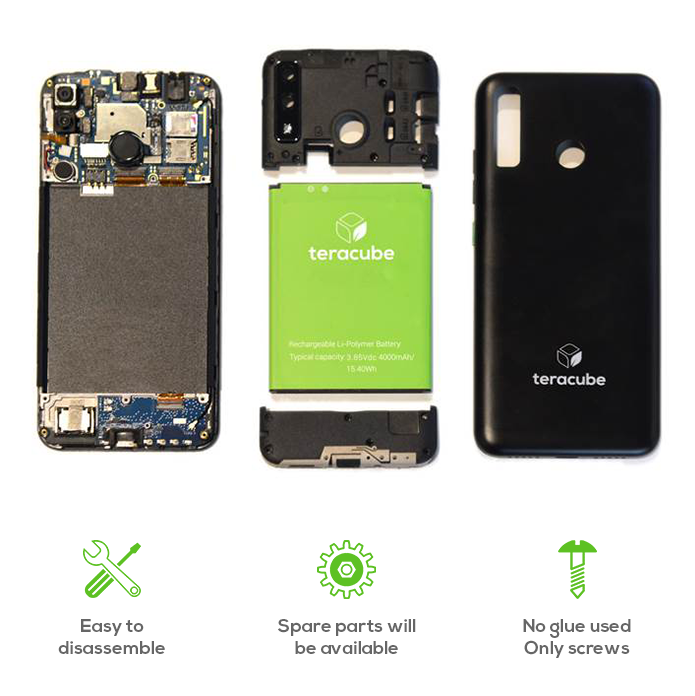 While it's easy to get wrapped up in all these promises, it's important to remember that this is an Indiegogo campaign and could end up going absolutely nowhere. However, for the potential return on offer for less than £80, I'm willing to give this one a shot.
---
Post Photo by Daniel Romero on Unsplash
I don't do adverts here, so if you enjoy the content, like what I'm doing or just fancy buying me a coffee, click below!